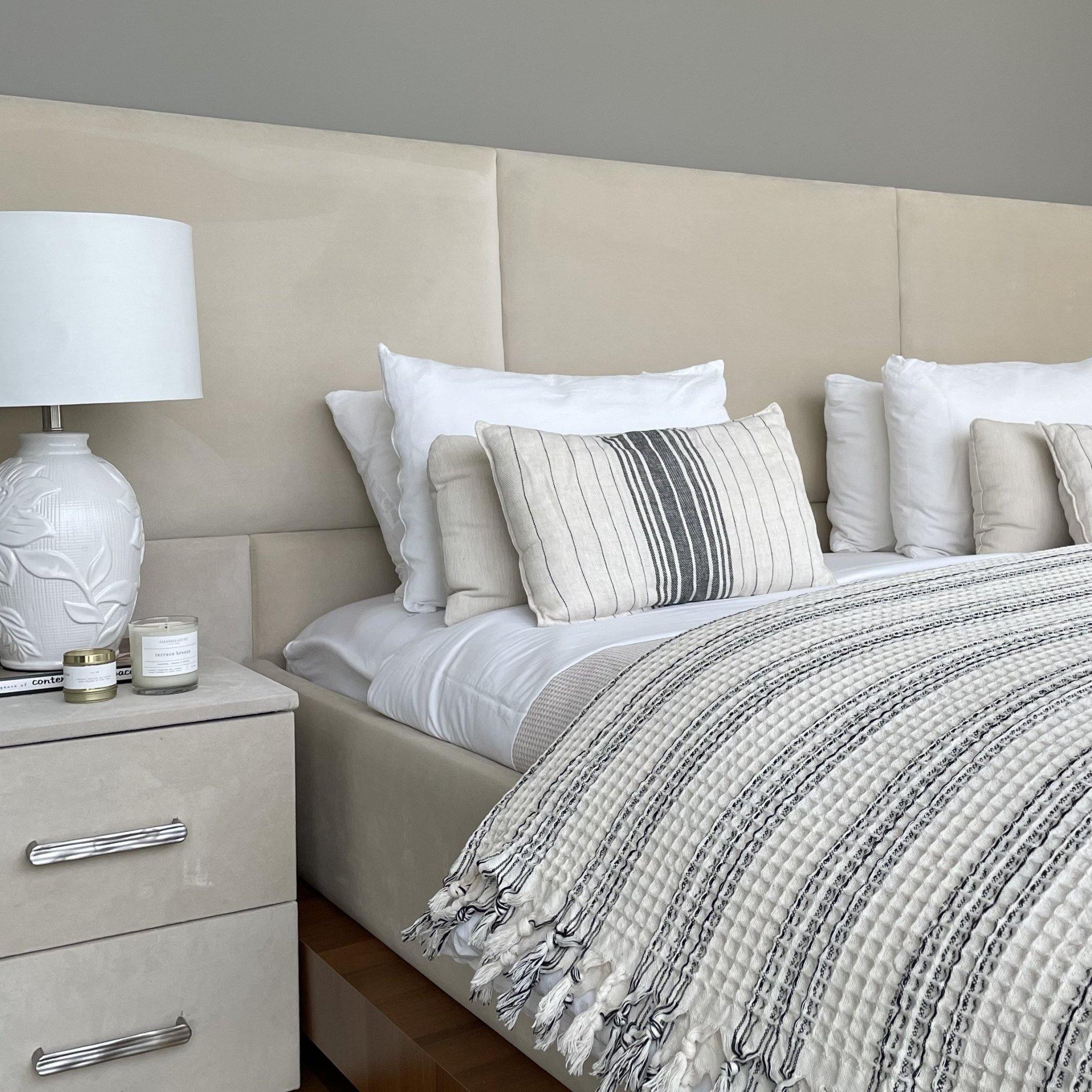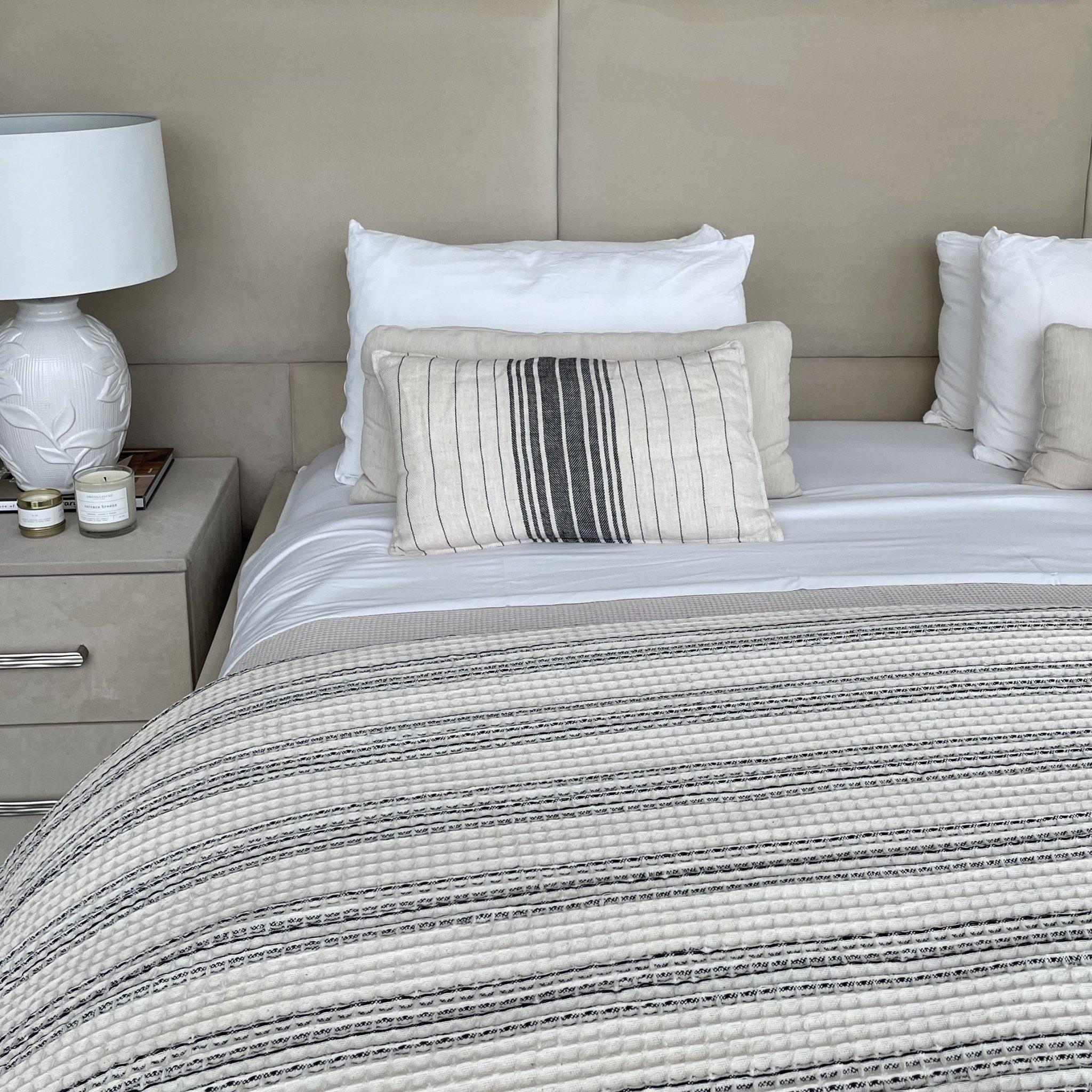 Description
Our Ecru waffle blanket is made from 100% OEKO-tex certified Turkish cotton. Designed with any space and place in mind, from the bedroom to the living room. Drape this cosy staple over your bed or couch to elevate your everyday life.
this luxurious throw makes a beautiful natural addition to your home ; it also makes for the perfect gift
Colour 
Natural cream with black details stripes
 * Because of the weaving technique of this design please note each blanket may vary slightly in design making each blanket incredibly unique and different. 
Sizing
190CM x 260CM with hand tied tassels 
 Loomed in Turkey
How its made
Waffle knit is woven in small, square grids, like the pattern of an ultra-miniature breakfast waffle, which is how it gets its name. This style of weave makes fabric more breathable than most, and more absorbent—which is why it was first used in textured cloths for industrial cleaning.
Care guide
Hand wash cold and hang to dry, best without stay soft or other detergents. Summah towels become softer and more absorbent with each wash.
FREE SHIPPING FOR ORDERS OVER R1000
FREE RE-USABLE CANVAS BAG